I recieved a beautiful lampwork bead made by Tania Grey and this is what I did with it. A necklace with small glass pearl beads, Swarovski crystals and sterling silver beads and findings.
A little bit of springtime for my blog!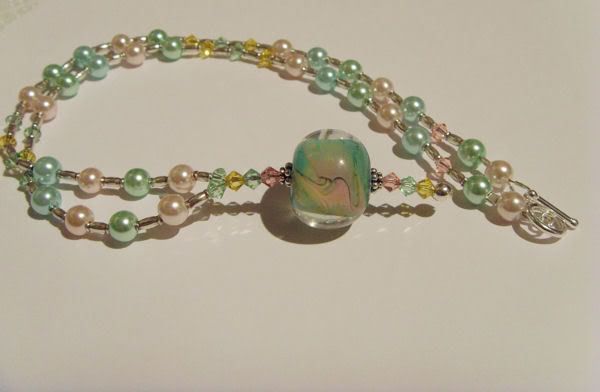 Just made another necklace using a Tania Greay lampwork bead but haven't taken pictures yet. I've had some Laura Sparling beads for a while and still have no idea what to do with them! Think I'm getting closer to a breakthrough but until then I'll just stare at the them a bit more.